MINT CHOCOLATE RECOVERY SMOOTHIE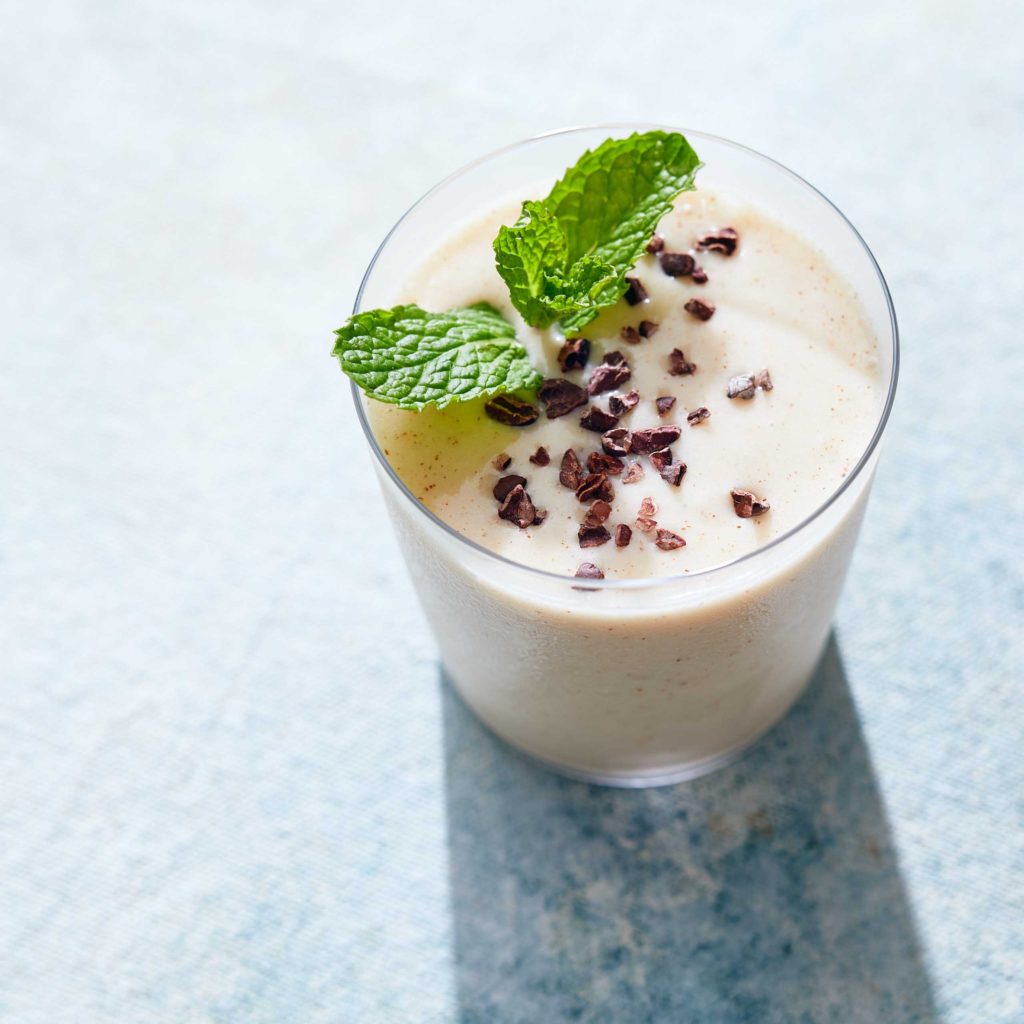 Do you have cauliflower rice sitting your freezer? I pretty much always do! It's a staple for me because it is so versatile. But this time I am sharing a recipe with cauliflower rice in a smoothie. Yes – a smoothie! It adds great texture with tons of nutrients.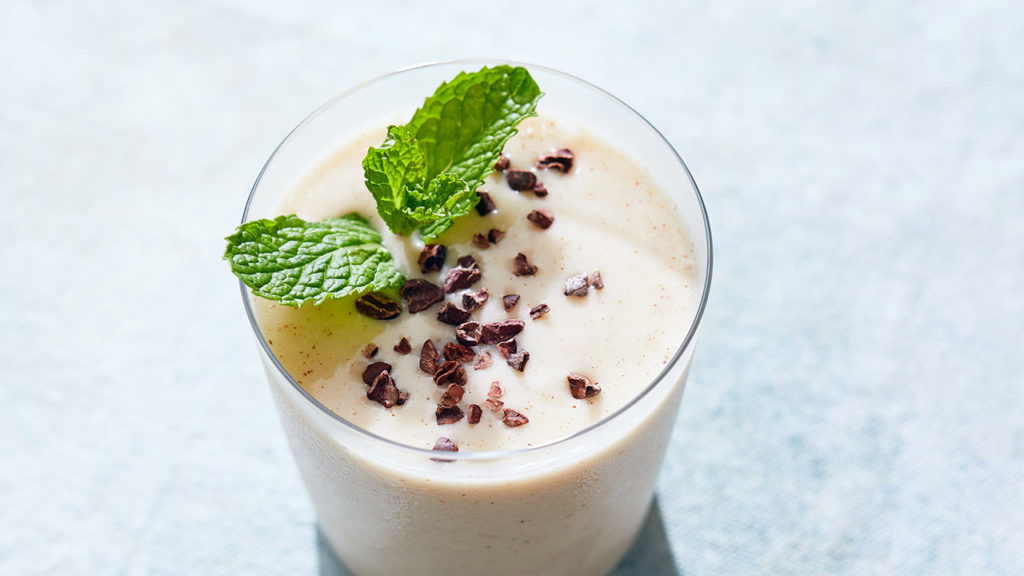 As the weather warms up and I am spending more time outdoors, my time spent in the kitchen is becoming limited. So I am always looking for ways to make quick, nutrient-dense meals/snacks – especially as the miles on my bike or run start to add up. I partnered with Furthermore to create this recipe and used ingredients from NOW Foods. Now Foods, as you probably know by now, has been my go-to for all pantry staples. And now they just added nut butters to their collection of products, which I am very excited about.
I love to add fresh herbs into my smoothies this time of year because it adds a lot of brightness and freshness to whatever I am making. This mint chip smoothie has everything I am looking for to recover after a workout and it also satisfies the ice cream craving that I tend to have this time of year. Did I mention that ice cream is my favorite food group? Inspired by my favorite flavor, I created this smoothie.
Recipe- serves 1
Directions
In a blender combine all ingredients and blend until smooth. Top with garnishes and serve